I used to make the best chocolate fudge brownies based on a recipe from Nestle's Very Best Baking site, but they removed the recipe from the site in 2013. I wallowed in sorrow for years unable to find the recipe on another site. Yesterday I remembered that I had bookmarked the site on del.icio.us, and I was able to recall the URL in the Way Back Machine. Within 60 minutes, I was intoxicated in a chocolate paradise.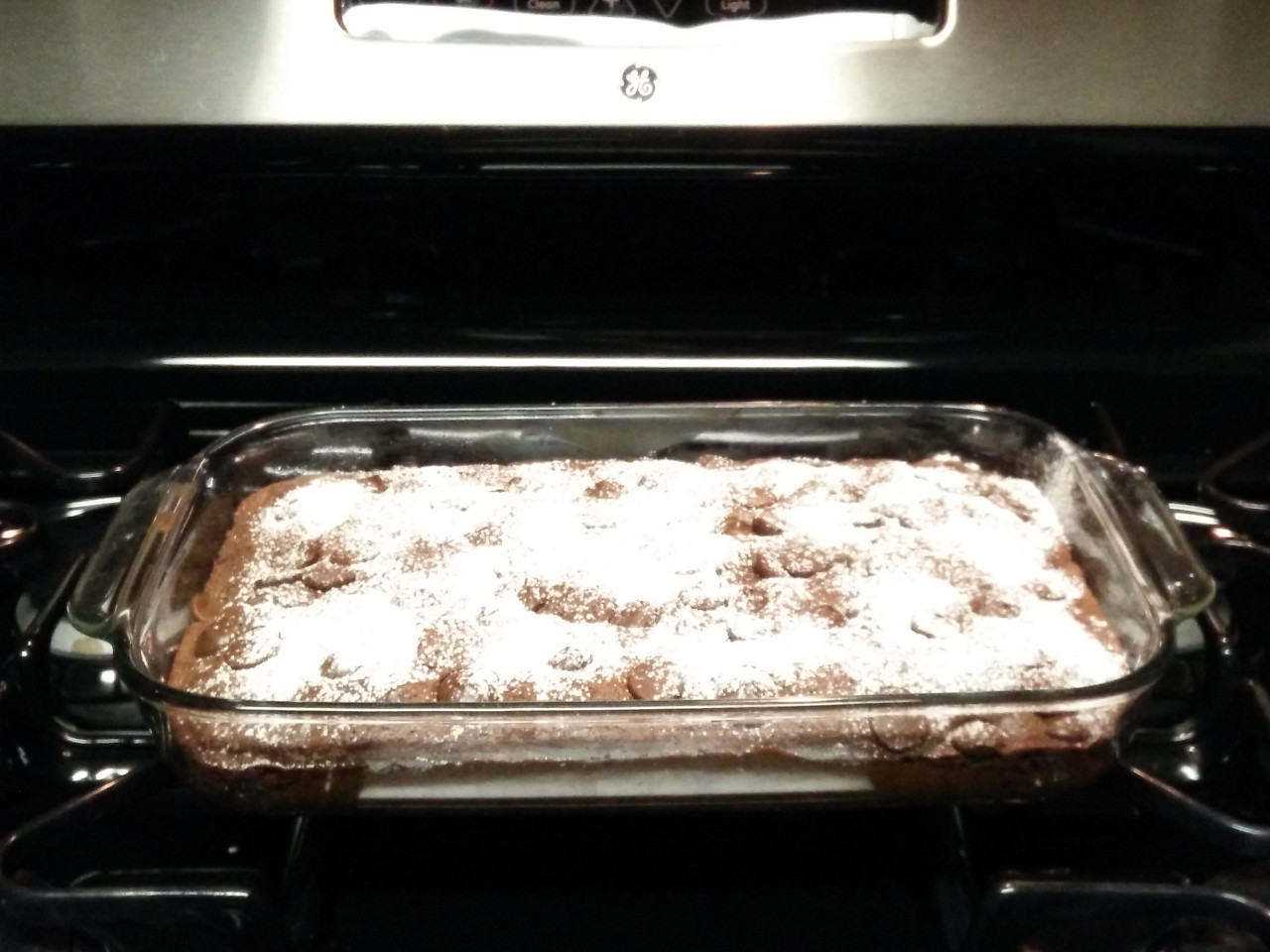 Instead of Nestle Choco Bake, I use baking chocolate. (My personal preference is Hershey's Baking Chocolate.) This recipe produces brownies that are similar to a box mix but provides the mouthfeel and richness of a confection scratch-made with baking chocolate.
The original recipe enumerates three variations, but I recommend avoiding them. Instead, I flavor the brownies with the nut and liquor combinations at the end of this post. I sprinkle the batter with semi-sweet chocolate chips before baking. While the brownies are cooling, I powder them with confections sugar, which creates a delectable treat.
Ingredients
1 1/3 c. all-purpose flour
1/4 tsp. baking soda
1/4 tsp. salt
1 2/3 c. granulated sugar
1/2 c. (1 stick) margarine
2 tbl. water (or liquor)
4 oz. unsweetened baking chocolate
2 large eggs
1 1/2 tsp vanilla extract
1/2 c. chopped nuts (see combinations below)
1/3 c. chocolate chips
Instructions
Preheat your oven to 350° F
Grease 11x8-in. or 9x9-in. baking pan
Melt together sugar, butter and water on medium heat until just boiling
Melt in chocolate and remove from heat while being careful not to burn the chocolate
Allow chocolate mixture to cool enough that it will not cook (scramble) the eggs
Stir in eggs, one at a time, until incorporated
Stir in vanilla extract
Combine flour, baking soda and salt
Add flour mixture; stir well
Stir in nuts if desired
Pour batter into prepared baking pan
Sprinkle batter with chocolate chips
Bake for approximately 25 minutes or until wooden pick inserted in center comes out slightly sticky
Remove from oven and sprinkle with confectioners sugar
Drunken combinations
Replace water with bourbon and use pecans as the nuts
Replace water with coffee liquor and use hazelnuts as the nuts
Replace water with rye whiskey or brandy and use walnuts as the nuts